Welcome to Nottingham Osteopaths
Highest Standards, City Centre Location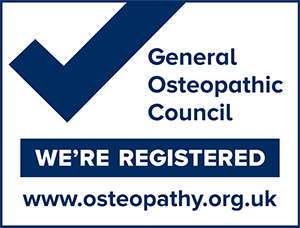 The General Osteopathic Council (GOsC) regulates the practice of osteopathy in the United Kingdom. By law osteopaths must be registered with the GOsC in order to practise.
The GOsC works with the public and osteopathic profession to promote patient safety by registering qualified professionals, and setting, maintaining and developing standards of osteopathic practice and conduct. Nottingham Osteopaths is committed to upholding the highest practice standards, helping to ensure our patients experience the best in osteopathic clinical care.
NOTTINGHAM OSTEOPATHS
4 Wellington Circus
Nottingham
NG1 5AL
Tel: (0115) 948 4141
Practice hours: Mon to Fri 9.00a.m. to 6.30p.m.